September 5, 2013
McNair scholars program seeking new participants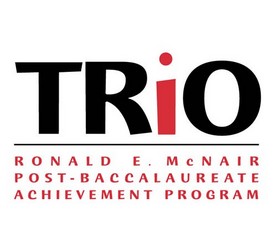 The McNair scholars program is currently looking for K-State students who are interested in graduate study and eligible to participate.
To be eligible, you must either be a first-generation college student and low-income by federal standards, or a member of a group that is underrepresented in higher education — such as Latino/Hispanic, African American, Native American, Native Alaskan or Native Pacific Islander. You must also be a U.S. citizen or legal resident with at least 30 hours of college credit. A 3.0 GPA or higher is preferred.
Successful applicants will have the opportunity to participate in a paid summer research internship in their academic fields, with the supervision of a K-State faculty member. Participants also receive help preparing for the GRE, identifying graduate programs, completing applications, finding funds to pay for graduate school and building the skills needed for success in graduate study. The overall objective of the Ronald E. McNair postbaccalaureate achievement program is to guide eligible students through the process of applying to graduate school, while preparing them to succeed at attaining doctoral degrees.
Eligible students who intend to pursue graduate study are encouraged to apply. Faculty and staff who know of good candidates should refer them to the program or contact the McNair office. Applications will be reviewed beginning on Sept. 16, but the recruitment process will continue until all available slots are filled. For more information see the program website.