May 1, 2023
Recognizing outstanding students and faculty: Nelofar Khamisani and Raghavendra Amachawadi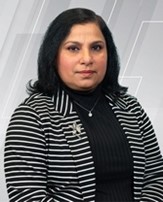 Learn more about two outstanding members of the K-State community: Nelofar Khamisani and Raghavendra Amachawadi.
Khamisani is a graduate student in curriculum and instruction. Her dissertation focuses on rural education, the patriarchal learning environment, and literacy teaching strategies for English language learners. She belongs to a traditional Pakistani family. Her hometown of Khairpur Mirs, Sindh, Pakistan, enabled her to grow up in a rural community, and her elementary education was in a rural public school. She completed her undergraduate degree in law with additional undergraduate majors in economics, political science and geography. She earned a triple master's in English and Urdu from Pakistan and a master's in education from Eastern Illinois University.
She comes from a family of advocates and began her career as a lawyer in Pakistan, registering with the Sindh High Court Bar of Pakistan. Her professional career transitioned to academics because she believed there was a need to educate individuals first. She worked as an educator for 10 years in Pakistan, with a focus on educating females to ensure they could be strong enough to stand for their rights, the development of rural education and teaching English as a second or foreign language. She received the Best Teacher Award and certificates of appreciation multiple times during her teaching career. She later moved to the United Arab Emirates and spent five years teaching English as a second language and developing leadership skills as she provided oversight of the female teachers' wing and served as vice principal.
During her doctoral studies, Nelofar was introduced to additional leadership opportunities to work with international students in the Office of Global Education Outreach and the department of curriculum and instruction. She leads the office for outreach in various countries and coordinates with Education USA. This year, she received the Alumni Leadership Award, Social Justice Advocacy Award for the department of curriculum and instruction and the Alumni Scholarship Award at K-State.
Raghavendra "Raghu" Amachawadi is an associate professor of food animal therapeutics in the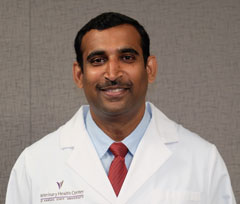 clinical sciences department in the College of Veterinary Medicine. Amachawadi received his bachelor's in veterinary science, equivalent to a Doctor of Veterinary Medicine, from the Veterinary School in Bangalore, India. He came to the United States in 2008 and received his master's and doctoral degrees in microbiology/epidemiology from Kansas State University.
His current research interests are in the area of systems approach to antimicrobial resistance in food animal agriculture in relation to antimicrobial use. His research is aimed at developing novel intervention strategies, particularly on alternatives to antibiotics, to reduce antimicrobial resistance in food animal production systems. His research interests also include investigating cause and pathogenesis of liver abscesses in feedlot cattle.
He has been awarded more than $6.5 million in research funding and has published 90 peer-reviewed articles, 22 conference proceedings and 120 abstracts. He received the International Collaboration Award from the K-State Office of International Programs, Best Advisor Recognition at the K-State Advisor Appreciation Week, Professor of the Week recognition from Faculty Senate and the president's office, and the Justice, Equity, Diversity and Inclusion, or JEDI, Award from the College of Veterinary Medicine.