August 19, 2022
You're in for a real treat — KibbleCon 2022 just two months away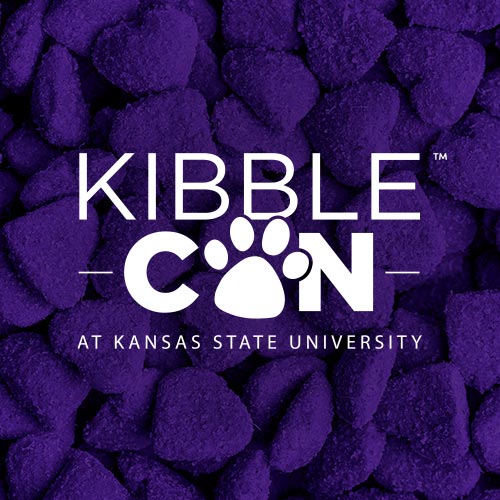 K-State faculty, staff and students are invited to attend the premier pet food event of the year. KibbleCon 2022 will take place Oct. 19-21 at the Bluemont Hotel in Manhattan.
If you are involved with the pet food industry or interested in learning more about possible opportunities, you are encouraged to attend. The event will include panel presentations by industry thought leaders, live Q&A sessions, faculty and graduate student presentations and more.
Attendees can register on the KibbleCon website through Monday, Oct. 17. To register at no cost, K-State faculty and staff should use the code facultykc22. K-State students should use the code studentkc22. Attendance is limited, so don't delay.
Are you a student with research relevant to pet food? Student poster and presentation spots are still available. Contact Stephanie Pierce, smpierce@k-state.edu, to learn more about the requirements and to secure your spot.
KibbleCon was created by the K-State Pet Food Program and K-State Innovation Partners and is a place to have honest conversations on the future of the industry with pet food visionaries and industry influencers. Since 2017, K-State has hosted an annual Pet Food R&D Showcase featuring networking, cutting-edge research and interactive experiences with top pet food supplies. As the experience progressed, the event was rebranded to KibbleCon.
Note: If COVID-19 protocols necessitate a change to the event's format, registrants will be notified by email.