December 4, 2019
Annual poinsettia sale at The Gardens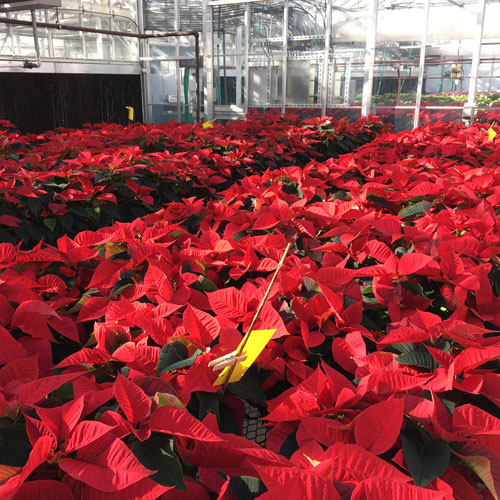 The Kansas State University Gardens will host its annual poinsettia sale this week. Also this year, a wall calendar created by a volunteer with beautiful monthly pictures of The Gardens is for sale.
The sale will take place from 3-5:30 p.m. Wednesday, Dec. 4, and 11:30 a.m. to 2 p.m. Friday, Dec. 6, in The Gardens Visitor Center at 1500 Denison Ave.
Come early for the best selection. Convenient parking is available.