December 4, 2019
Legleiter and Maldonado Franzen present at national conference
Submitted by Human Capital Services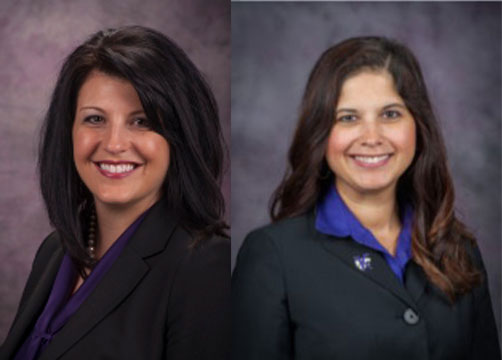 Shanna Legleiter, associate vice president for Human Capital Services, and Roberta Maldonado Franzen, instructor in the Staley School of Leadership Studies, presented at the College and University Professional Association for Human Resources, or CUPA-HR, national conference Oct. 22 in Aurora, Colorado.
Legleiter and Maldonado Franzen presented on the topic, "Leveraging Stakeholders to Advance Strategic Initiatives." In their session, they shared their experience of engaging faculty and staff to advance key initiatives. Human resource higher education professionals participated in a liberating structures activity to showcase ways to engage their own stakeholders through interactive methodology.
CUPA-HR's national conference was sold out with 1,500 participants from colleges and universities from around the United States.