April 24, 2019
Trio of marketers from AMC Theatres next up in Business of Sports and Entertainment Speaker Series
Submitted by Brent Fritzemeier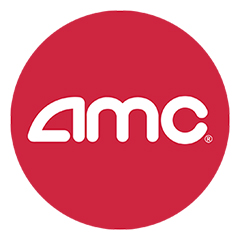 A trio of marketers from AMC Theatres will be the next speakers in the Business of Sports and Entertainment Speaker Series.
All three presenters — Kaleigh Lorenz, film and marketing manager; Lauren Doyle, director of food and beverage partner and promotions marketing; and Lauren Makin, manager of food and beverage and merchandise marketing — are K-State alumni with direct entertainment marketing experience. Their presentation, which is open to the public and free to attend, will begin at 11:30 a.m. Thursday, April 25, in the K-State College of Business Building Lecture Hall.
Located in Leawood, AMC Entertainment provides theatrical exhibition, movie screening, food distribution, online ticket booking and other related services. AMC Entertainment offers movie theaters worldwide.
The speaker series, organized by marketing faculty members Janis Crow and Doug Walker, supports the College of Business' newest undergraduate certificate program, the Business of Sports and Entertainment certificate.
See the full spring series schedule, which includes eight events.