March 8, 2019
College of Business Administration partners with Imperial PFS for data analytics competition with $10,000 in scholarship prizes
Submitted by Brent Fritzemeier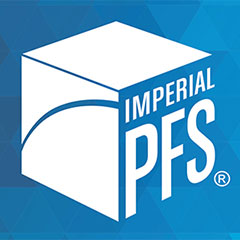 The College of Business Administration is partnering with Imperial PFS to offer the inaugural K-State Model-Building Data Competition, featuring $10,000 in scholarship prizes.
The contest is open to all undergraduate and graduate students at Kansas State University. Using data provided by Imperial PFS, participants will create a model to predict whether or not a premium finance loan will cancel. Will your team be able to beat the experts?
To compete, students should form teams of two-four students; graduate-level students cannot comprise more than 50 percent of the team. To register, email your team name, list of team members, email addresses and areas of study to datacontest@ipfs.com.
The contest data will be released on Imperial PFS' Github site on March 25, and distributed via email. Participants will then have until April 15 to create their model and email their completed submission to datacontest@ipfs.com. IPFS staff will be in the College of Business Building on April 2 to help consult with teams and share with students about opportunities in their industry.
Imperial PFS will announce six finalists on April 19 via email. Finalists will then be asked to present their submissions on April 27, with the winners to be announced via email on May 3.
Awards will be in the form of scholarships split evenly among team members, to be applied toward the fall 2019 semester. The first-place team will receive $6,000, with second place receiving $3,000 and third place taking home $1,500.
For more information, contact management professor Bongsug Chae at bchae@k-state.edu.
To learn more about the College of Business Administration analytics program, including the undergraduate data analytics certificate, graduate analytics certificate, and Master of Science in data analytics, visit the College of Business graduate programs website.