March 8, 2019
College of Arts and Sciences professor to present at Climate Science Day at Capitol Hill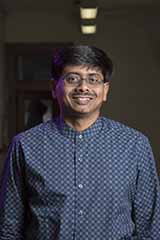 Saugata Datta, professor in the College of Arts and Sciences' geology department, has been nominated by the Geological Society of America to be a part of a delegation to Climate Science Day at Capitol Hill in Washington, D.C., March 12-13.
Scientific societies across disciplines bring scientists to Capitol Hill. The goal of this event is to open the lines of communication between scientists and their legislators on climate science.
Datta will represent this congressional district and will present on his experience in water resources — safe water for all — and effects from climate change.