February 14, 2018
K-State 48 Film Festival offers intermediate video editing workshop this Thursday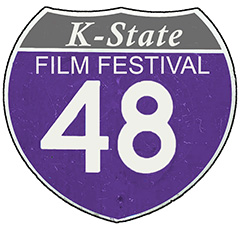 The K-State 48 Film Festival continues the run-up to the 2018 competition with workshops designed to help all current K-State students looking to brush up on their video production skills or learn the basic techniques of filmmaking, in preparation for the annual event.
The third workshop takes place at 5:30 p.m. Thursday, Feb. 15, at the Media Development Center in Hale Library. Rusty Earl, video producer for the College of Education, will give a presentation on intermediate strategies for video editing, with topics including pacing, building suspense, J and L audio cuts, and using sound effects to sell a scene.
The K-State 48 Hour Film Festival offers K-State students the opportunity to showcase their work and creativity through the creation of a short film — in only 48 hours. The competition begins at 6 p.m. March 29 in Town Hall at the Leadership Studies Building. Visit k-state.edu/48filmfest for more information.