Training and workshops
Want to participate in the K-State 48 Hour Film Festival and are looking to brush up on your video production skills or learn the basics of filmmaking? In preparation for the upcoming competition, K-State students will have the opportunity to attend a series of training workshops led by K-State video producers, staff and filmmakers from around the region. See below for a listing of future workshop opportunities and past workshop videos and resources for you to use.
Past Workshops
Copyright
Our copyright workshop, "Keep Calm, and Don't Get Sued: Using Content Ethically and Legally for Film," was held on March 9th, room 401 in Hale Library from 5-6 pm. Are you posting videos online? Making films? Using music with your projects? It's likely that you use copyrighted content every day. Did you know that even simply posting a photo online can be copyright infringement? Fortunately, there are simple alternatives, and we taught how to navigate the complex web of copyrighted content without sacrificing creativity and innovation.
Cinematography
Cinematography with Colin MacMillian of RockHouse Motion. December 15, 2016 from 5 - 6 pm at Dole Hall, Studio A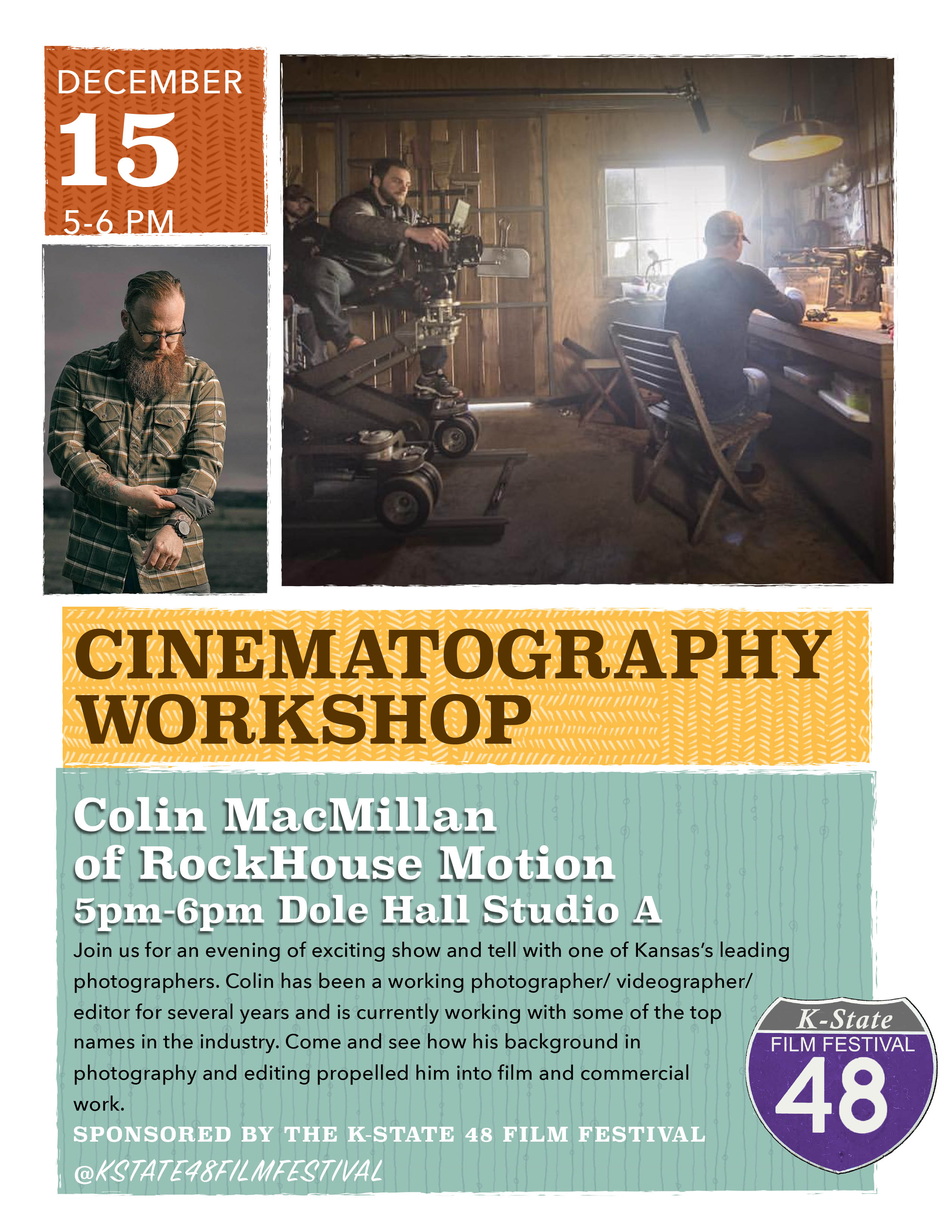 Workshops On Demand
The Basics of Story and Pre-Production 101 - Matthew Blomberg | PDF Slides
Audio Production Part 1 - Tyler Traxson & Clarissa Weers | PDF Slides
Audio Production Part 2 Mastering audio in post - Rusty Earl