January 30, 2018
Spring 2018 workshops and events from the Center for the Advancement of Digital Scholarship
Submitted by Sarah McGreer Hoyt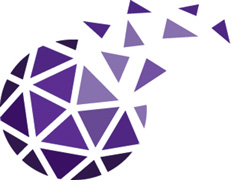 Join the Center for the Advancement of Digital Scholarship, or CADS, at K-State Libraries for a full slate of spring workshops and events that demystify copyright, author rights, open access course materials and more.
Registration via the links on K-State Libraries' events page is encouraged, but not required. Can't attend in person? Participate online via Zoom. Questions? Contact cads@k-state.edu.
Open/Alternative Textbook information sessions will be noon Friday, Feb. 9, or noon Friday, April 13, in 407 Hale Library. Have you considered applying for funds from the Open/Alternative Textbook Initiative? Attend one of this semester's two informational sessions. We'll discuss the selection criteria, the application process, the potential savings for your students and the adaptability of open/alt classroom materials.
Copyright Series: Fair Use Workshop will be at 3 p.m. Thursday, Feb. 22, in 407 Hale Library. This workshop will review the most flexible yet ambiguous exception to U.S. copyright law: fair use. We'll review the four factors of fair use and how they can be applied; explore the fair use evaluator tool; and provide scenarios for participants to practice their newfound evaluation skills.
Share Your Work: Crash Course on K-State's Repository, or K-REx, will be 3 p.m. Wednesday, March 7, in 407 Hale Library. Putting your work online is a great way to increase exposure and may help boost citations. How can K-REx be part of that process? What role does K-REx play in the K-State community? What should researchers know about author rights when posting work online? We'll answer these questions and more.
Copyright Series: Creative Commons Licensing Workshop will be at 3 p.m. Wednesday, March 14, in 407 Hale Library. This workshop will cover two important aspects of Creative Commons Licensing, or CCL: how to find works with CCLs and how to apply CCLs to your own works. Scenarios will be provided to allow participants to practice using the tools.
Journal Editor Forum Series: Google Analytics will be at 2 p.m. Wednesday, March 28, in 407 Hale Library. Learn to analyze your online journal's traffic with Google Analytics: Monitor real-time data, compare data segments and create and save a unique report. Don't have Google Analytics on your site? We'll show you how to add it!
Journal Editor Forum Series: The Journal Impact Factor, Eigenfactor and the H-Index will be at 10 a.m. Thursday, March 29, in 407 Hale Library. In this hands-on session, we'll cover finding and using journal and author-level metrics for journals and for participants' publications, too. Learn how metrics are created, how they are used — and when they shouldn't be — and how they can affect the success and visibility of a journal.
Journal Editor Forum Series: Altmetrics will be at 9 a.m. Friday, March 30, in 407 Hale Library. Increasingly, altmetrics are used in conjunction with traditional citation-based metrics to track how researchers and the media engage with online scholarly research. Learn how altmetrics capture data and explore the benefits of tracking the online activities of journals and individual researchers. Plus, we'll reveal how to determine who's saying what and how to identify and contextualize the online attention.
Copyright Series: CADS, Coffee and Copyright will be at 3 p.m. Thursday, April 12, in 118 Hale Library.
Graduate students, researchers and junior faculty members are invited for coffee and tea as we learn about participants' current academic projects and how they might present copyright and publishing challenges. We'll cover copyright contracts, author rights, publisher copyright policies and much more.
Copyright Series: Analyzing Any U.S. Copyright Problem will be at 3 p.m. Tuesday, April 24, in 407 Hale Library.
Are you hesitant to use others' content in your own work? This interactive workshop will help participants feel more comfortable about fairly and legally using others' creative content, whether it's incorporated in social media, websites, blogs, academic papers or other situations.