April 22, 2016
Rolley recognized with Outstanding Administrator Award and inducted as fellow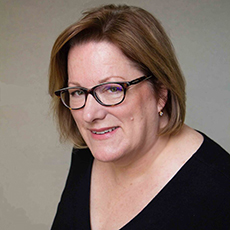 The Council of Educators in Landscape Architecture honored Stephanie Rolley, professor and department head of the landscape architecture and regional & community planning department with the Outstanding Administrator Award and inducted her into the organization's Council of Fellows.
The council's Outstanding Administrator Award recognizes outstanding administrative accomplishments and excellence in academic administration. Rolley received the international recognitions at the council's annual meeting at Utah State University in March. She was recognized for her long-term accomplishments as an administrator and lifetime accomplishments in teaching, scholarship and service.
The Council of Educators in Landscape Architecture is composed of virtually all the programs of higher learning in landscape architecture in the U.S., Canada, Australia and New Zealand. The mission of the organization is to encourage, support and further education in the field of landscape architecture specifically related to teaching, research, scholarship and public service.
"Stephanie's service to our university, college, American Society of Landscape Architects, Council of Educators in Landscape Architecture, Landscape Architecture Foundation, and local and regional communities is amazing," said Lee Skabelund, associate professor in landscape architecture. "In addition to wide-ranging and meaningful contributions, as department head she has shown the ability to provide consistently outstanding leadership and vision — in conjunction with superb faculty and programmatic development."
Rolley works across scales and boundaries seeking new opportunities to make connections between people and ideas that can shape places and thinking. Her leadership includes a long-standing engagement in and reflection upon interdisciplinary community-based collaborations, as well as development of the first nonbaccalaureate landscape architecture and regional and community planning programs in the country.
"Stephanie has shown not only an aptitude toward leadership, but sincere attention to the day-to-day management skills necessary in a trajectory of great leadership," said Tim de Noble, dean of the College of Architecture, Planning & Design. "She will serve as a benchmark of excellence for all future recipients of the Council of Educators in Landscape Architecture's Outstanding Administrator Award."
Rolley's induction into the Council of Fellows recognized her national contributions to development of landscape architecture education. She chaired the American Society of Landscape Architects' Council on Education and the Landscape Architectural Accreditation Board. Most recently she was instrumental in board's development of online annual reporting as well as creation of an information dashboard serving the national professional societies and licensure agencies of landscape architecture. Rolley was honored with the 2014 K-State Presidential Award for Outstanding Department Head and was inducted into the American Society of Landscape Architects Council of Fellows in 2005.