April 18, 2016
Professor Clare Cooper Marcus to present 'Green Space and Public Health: Restorative Landscapes in Health Care and Beyond'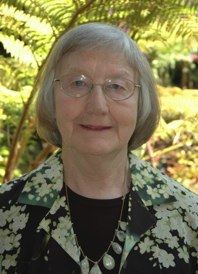 Clare Cooper Marcus, professor emerita of architecture and landscape architecture and environmental planning from the University of California, Berkeley, will present "Green Space and Public Health: Restorative Landscapes in Health Care and Beyond" at 4 p.m. Monday, April 25, in the K-State Student Union's Little Theatre.
This event is co-sponsored by the College of Architecture, Planning & Design, the College of Arts & Sciences and the College of Human Ecology.
During her stay, Marcus will attend and participate in several classes in the architecture, landscape architecture and horticulture departments.
Marcus is the principal of Healing Landscapes, a consulting firm that specializes in researching the effectiveness of restorative landscapes in healthcare settings. She is internationally recognized for her research on the social and psychological implications of design, particularly urban open space, affordable housing, outdoor space in healthcare and environments for children and the elderly.
Since retiring from full-time teaching at the University of California, Berkeley, Marcus has published four books, more than 30 articles, and has lectured and consulted in Canada, the United Kingdom, Australia, New Zealand, Italy, Denmark, Sweden, the Netherlands and Iceland. She teaches regularly at the Chicago Botanic Garden on healthcare garden design. Two of her books focus on healing landscapes: "Healing Gardens: Therapeutic Benefits and Design Recommendations," co-authored with Marni Barnes, which was published in 1999; and her newest book, "Therapeutic Landscapes: An Evidence-Based Approach to Designing Healing Gardens and Restorative Outdoor Spaces," co-authored with Naomi Sachs, which was published in 2013.
Marcus has been recognized for her work with awards from Progressive Architecture, Landscape Architecture Magazine, American Institute of Architects, American Society of Landscape Architects, Environmental Design Research Association, Council of Educators in Landscape Architecture, American Horticultural Therapy Association, the National Endowment for the Arts and the Guggenheim Foundation.