September 3, 2014
Union architect selection presentations on Sept. 4
Submitted by Audrey Taggart-Kagdis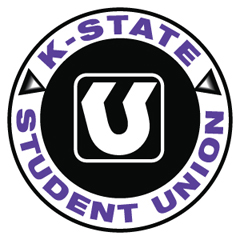 Five architects/architecture firms will interview on campus Thursday, Sept. 4, for services for the upcoming K-State Student Union renovation. Each interview will last one hour and will take place in Room 207 at the Union. The presentation schedule is:
8:30-9:30 a.m. — Bruce McMillan, Manhattan
9:45-10:45 a.m. — PGAV with Stantec, Westwood
11 a.m. to noon — Mackey Mitchell, St. Louis, Missouri
1:15-2:15 p.m. — WTW with Howard & Helmer, Wichita
2:30-3:30 p.m. — Bowman, Bowman & Novick with Workshop, Manhattan
The interviews are open and all are welcome to attend. Renovation will involve more than 122,000 square feet, with interior space repurposed and modified. All levels will be affected to some degree, as well as renovation to the south façade. The Union intends to remain occupied and in operation as much as possible during the course of the renovation.
Contact the Union director's office at 785-532-6591 for more information.