October 17, 2013
Molt receives Medallion Award from Academy of Nutrition and Dietetics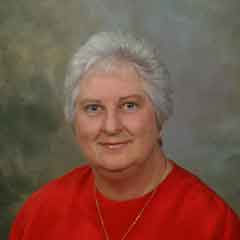 Mary Molt, associate director of housing and dining services and assistant professor of hospitality management and dietetics, is being recognized by the Academy of Nutrition and Dietetics for her outstanding service and leadership in the field of dietetics.
Molt is one of eight individuals nationwide scheduled who will receive the 2013 Medallion Award on Oct. 20 at the academy's Food and Nutrition Conference and Expo in Houston.
In addition to the Medallion Award, Molt is a recipient of many prestigious awards from the food service industry: the International Foodservice Management Association's Gold Plate in 2012; the International Foodservice Management Association's Silver Plate in 2012; the Theodore W. Minah Distinguished Service Award in 1995; the American Dietetics Association Award for Excellence in Management Practice in 1997; and more.
Molt joined housing and dining services in 1973 as an administrative dietitian, assistant unit manager at Derby Dining Center and assistant instructor for the hotel, restaurant, institution management and dietetics program. Throughout her career, she also served as administrative dietitian and unit manager at Kramer Dining Center and director of Derby Dining Center. Molt is an author of "Food for Fifty," a guidebook for cooking in large quantities.
The Academy of Nutrition and Dietetics is the world's largest organization of food and nutrition professionals. The academy is committed to improving the nation's health and advancing the profession of dietetics through research, education and advocacy.