September 27, 2023
Debbie Mercer to serve as interim provost effective Jan. 7, 2024
Submitted by Division of Communications and Marketing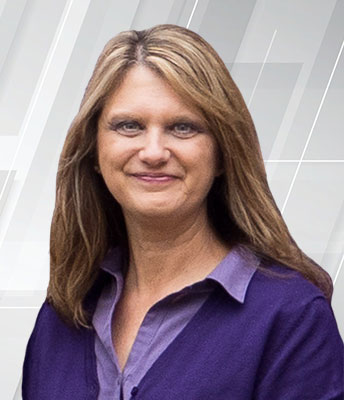 By appointment of President Richard Linton, Debbie Mercer, dean of the College of Education, will serve as interim provost following the departure of Provost Charles Taber, effective Jan. 7, 2024.
Linton is proactively naming Mercer to this interim role to ensure leadership continuity, as it is anticipated there will be a gap between Taber's departure and the onboarding of the new provost following the completion of a successful search this fall. Mercer will begin working alongside Taber in November to ensure a seamless transition.
"Debbie is a long-standing and trusted leader at K-State," Linton said. "Her tenure as dean has led her to be respected and trusted by the entire K-State community. I look forward to working with her in this transitional period as we continue to elevate Kansas State University's reputation as a next-generation land-grant university."
Mercer joined the university in 2010 and was named as dean of the college in 2012.
Mercer's career began as a library media specialist and then a kindergarten teacher in a rural Kansas school district. After six years, she began work as a graduate teaching assistant at K-State, and then she accepted a faculty position at Fort Hays State University in 1998. She quickly ascended through the ranks and was named interim dean in 2005 and dean in 2006, a position she held until her appointment at K-State.
As dean, Mercer's accomplishments include creating technologically advanced learning environments at the university — including securing iPads for all preservice teachers and instructional faculty — and her efforts supporting the Go Teacher program, which brought Ecuadorian teachers to the university and other institutions to enhance their English proficiency, serving more than 3,000 students.
Mercer's leadership and guidance have had a statewide impact on teacher preparation. Her work led to the development and implementation of assessment systems to document effective candidate preparation for teachers and school personnel. She has also provided extensive service to the Kansas State Department of Education, including chair of the Professional Standards Board and many accreditation-related activities. Mercer has published an edited book and numerous articles related to children's literature and served as co-editor of the Kansas Journal of Reading.
Mercer holds four degrees from Kansas State University: a doctorate in curriculum and instruction with an emphasis in reading and English as a Second Language, a master's degree in curriculum and instruction with an emphasis in reading and language arts, a bachelor's in elementary education, and a bachelor's in family and child development.