June 8, 2023
Rubin launches open access repository of Academic Athletic Journal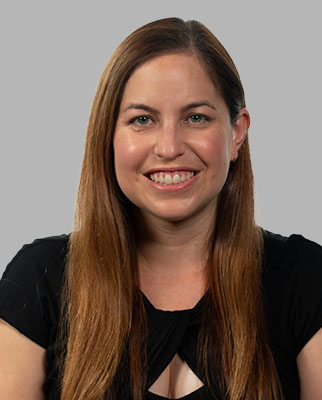 An open-access repository is now available to researchers thanks to the scholarly efforts of two K-State faculty members.
Lisa Rubin, associate professor of special education, counseling, and student affairs, collaborated with Ryan Otto, associate professor and digital scholarship librarian in K-State Libraries, to preserve decades of scholarly writing that appeared in The National Advisor, later known as the Academic Athletic Journal. The collection of 168 articles from 31 issues over a span of 22 years is accessible on K-Rex.
"This work in the field of student-athlete services was not available in any library, so the opportunity to digitize it and make it free for anyone to access will help build a foundation of scholarship in this field," Rubin said. "These authors were not cited or given credit for their contributions, so I am honored to share 22 years of research in this field with the world and have the archives housed at Kansas State University."
Beginning in 2020, Rubin collected printed, photocopied, and scanned issues from current and retired members of the organization with permission from the National Association of Academic and Student-Athlete Development Professionals, or N4A, as the copyright holder. Graduate students in her department helped digitize each article using equipment in both the Chapman Center for Rural Studies and the Sunderland Foundation Innovation Lab. Each item, including empirical articles, best practices and editorials, was preserved in TIFF format and also made into accessible PDFs.
In fall 2022, Rubin was on sabbatical and conducted an in-depth content analysis of the journal and presented her findings in "The 'Lost Literature' of Student-Athlete Services: A Content Analysis of Academic Athletic Journal Articles from 1985 to 2006" at the College Sport Research Institute this past March.
The journal was published through 2006 by N4A, then the National Association of Academic Advisors for Athletics. The National Association of Academic and Student-Athlete Development Professionals is the official community of practitioners dedicated to the academic and personal development of student-athletes, preparing them for success.