April 20, 2023
K-State First presents 2022 awards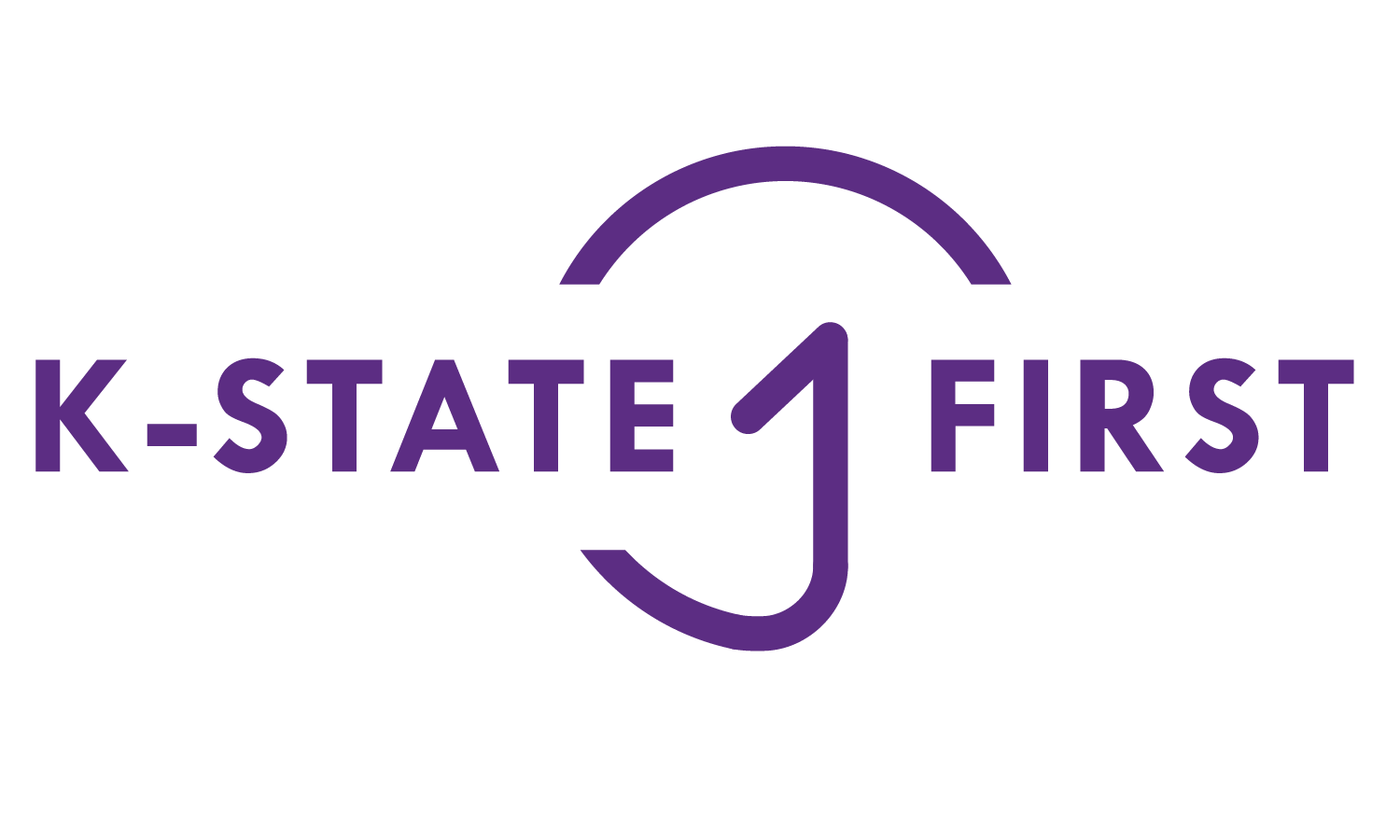 At its annual awards banquet in April, K-State First celebrated the winners of the 2022 First-Year Advocate, K-State First Book, K-State First Bosco Family Scholarship and K-State First Special Recognition Career Achievement awards. The banquet highlighted the successes of the award winners with excerpts from their award-winning submissions and high praise from their nominators.
The First-Year Advocate Award celebrates faculty and students who engage with first-year students, help them succeed academically, build community, show they value equity and inclusion, empower their students, and help their students find purpose and achieve their goals.
The 2022 First-Year Advocate Award winners are Susan Rensing, faculty/staff recipient, and Nikela Reed, student recipient.
Rensing's nominator indicated how she works tirelessly both on and off campus through teaching, volunteering, organizing, and community engagement, to create spaces of belonging for all at K-State and in Manhattan: "Dr. Rensing is one of those rare professors who you can find in her office at 4 p.m. on a Friday because she is meeting with a student to help them understand a concept or think through a final project. She is an exceptional teacher! She approaches her classroom as a space where trust and safety ground her student's experience of learning. Dr. Rensing is the type of professor few students get to experience, but every student deserves — a passionate, caring, accommodating instructor that will change how you view and understand the world."
Reed's nominator highlighted how intentional they were about connecting with, supporting, and engaging students: "Nikela possesses a great deal of empathy and works well with others, either as a leader or collaborator. Nikela is mature and responsible. They have demonstrated a true willingness to learn and improve as a mentor, teacher, artist, researcher, writer, speaker and communicator. Their passion for education is perhaps only rivaled by their intelligence, cooperative personality and general optimism. Nikela is serious, inquisitive, creative, dedicated, empathetic and values their education. Nikela Reed is a student who works with — and for — first-year students, I cannot imagine a more deserving candidate for this honor."
The K-State First Book Awards celebrate the common experiences shared at K-State with the common book. The award winners all worked hard to foster student engagement, enhance students' educational experience, expand the consideration of new ideas, values and concepts in the classroom and in the university community, and use creative applications of the themes from the 2022 common book "The Unthinkable." The student awards are made possible by the generosity of Bill Miller and Debbie Leckron Miller.
Faculty award: Andrew Smith, professor of practice, assistant director for news and sports media in the A.Q. Miller School of Media and Communication. Smith is an active member of K-State First and K-State First Book. He serves on the book selection committee, uses the book in his class, and he and his learning assistant hosted the Q&A with Amanda Ripley during her virtual author talk.
Student Awards: Two students, Marquel Denstedt and Matthew Lane, received the Bill Miller and Debbie Leckron Miller K-State First Book Scholarship.
Denstedt wrote an essay connecting their experience of extreme weather, fear and mental health. They shared the story of experiencing a tornado as a child, how it affected their mental health and how the book helped them understand what a person goes through under extreme stress.
Lane wrote an essay connecting heroism and the disaster preparedness he learned as a Boy Scout and Eagle Scout. Reading "The Unthinkable" made him realize why the stories in the book are important — they can give the information needed to be better prepared during disasters and can inspire more people to help rather than be a bystander.
Student Group Award: MANRRS — Minorities in Agriculture, Natural Resources and Related Sciences is a student group that provides a local and national network of support for K-State students enrolled in agriculture, forestry, related sciences and other interdisciplinary subjects. MANRRS has been an amazing partner to the common book program. MANRRS facilitated a virtual book panel that served to bring awareness and understanding to K-State students about the underlying inequities in "The Unthinkable," as well as allowing the panelists to apply the book to their personal life experiences to help listeners understand the importance of Amanda Ripley's words.
The K-State First Bosco Family Scholarships is awarded thanks to the generous contributions of the Bosco Family, Bill and Debbie Miller, and other donors for participation in the high-impact CAT Community program. The five scholarship winners this year are Carson Corwin, Lilyanna Cruz, Veronica Fuendling, Joseph Hernandez and Grace Lucas.
K-State First Special Recognition Career Achievement Award — Each year, the K-State First team recognizes someone at K-State for their exceptional university leadership and unwavering dedication to first-year students. These individuals have been essential to the success of the program throughout the years, and we value their passion for and contribution to the K-State First mission.
This year, current faculty director Gregory Eiselein was presented with the award. Eiselein will be stepping away from the role after 13 years to return to full-time faculty status, and Brianne Heidbreder will serve in the position. So much can be said about Eiselein's incredible impact on the program and on the many students who have benefited from it throughout the years due to his passion for the work and the role. Eiselein, along with many others committed to first-year student success, helped to create the K-State First program, and he has been essential to its mission, vision, growth and collaborative connections to partners across the university in the decade plus since then. For his creative vision, mentorship, dedication and leadership, the K-State First program and team are thrilled to have the opportunity to celebrate Eiselein in this moment. An opportunity to celebrate Eiselein for his successes in this position with the broader university community will take place at a later date this spring.