March 29, 2023
Poet Michael Mlekoday to read at 3:30 p.m. Friday, March 31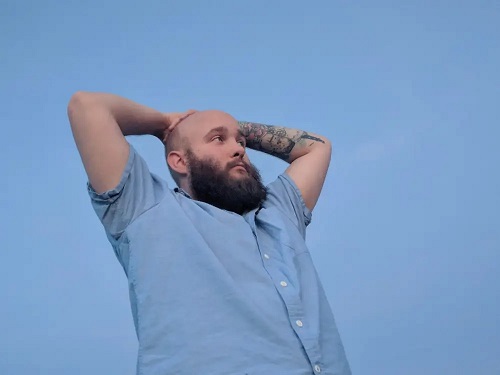 Poet Michael Mlekoday will read at 3:30 p.m. Friday, March 31.
The reading will take place in the K-State Student Union's Wildcat Chamber with concurrent streaming on Zoom at tinyurl.com/michaelmkstate.
Mlekoday teaches classes on hip-hop, Gothic literature, and wilderness poetics. A National Poetry Slam Champion, Mlekoday co-founded Button Publishing and currently serves as poetry editor of "Ruminate Magazine" and editor of "The Lichening."
Mlekoday's first book, "The Dead Eat Everything," received the Stan and Tom Wick Poetry Prize. Their second book, "All Earthly Bodies," received the Miller Williams Poetry Series. Their work has won the Florida Review Editors' Prize, the AWP Intro Journals Award, and the Katharine Bakeless Nason scholarship from the Bread Loaf Environmental Writers Conference.
Mlekoday's work has been anthologized in "The BreakBeat Poets, Read: America(s)" and "New Poetry of the Midwest" and has been translated into Polish.
A 2011 graduate from the master's program in English at K-State, Mlekoday also holds degrees from the University of Minnesota and Indiana University and is currently a Ph.D. candidate at the University of California, Davis.
"Michael Mlekoday is a writer whose work straddles boundaries — spoken/page poetry, urban/nature, and many more," said Elizabeth Dodd, university distinguished professor of English and creative writing. "A poet devoted to social justice, popular culture, and careful craft, Michael was once a lyric voice leading open mics at Auntie Mae's and is now an award-winning author of two great books. This is a reading not to miss."
For more information, visit Mlekoday's website.
The reading is sponsored by the department of English in the College of Arts and Sciences with support from SGA Fine Arts fees.