March 30, 2023
Today: International Week Cultural Exhibition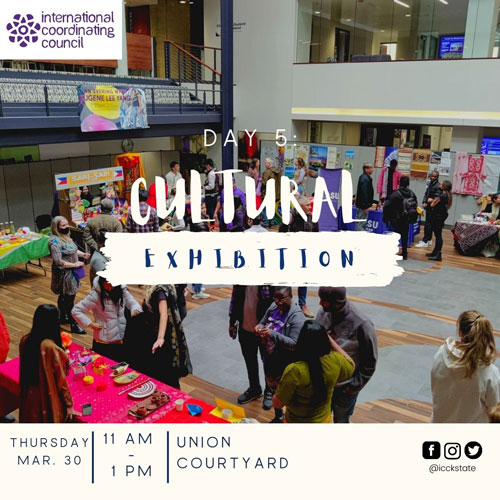 Join the International Coordinating Council from 11 a.m. to 1 p.m. Thursday, March 30, for the International Week Cultural Exhibition at the K-State Student Union Courtyard.
The event will feature exhibitions from 11 countries in Asia, Europe and South America. Come talk, learn and maybe even taste your way around the world. The tables will have information from their respective countries for everyone to enjoy.
International Week is a series of multicultural events that allow students and residents of the Manhattan community to showcase their diverse cultures. Students, faculty or members of the Manhattan community who attend all six of the events could win a prize.
Contact Catherine Obiribea Ofori-Bah at cooforibah@k-state.edu or Wilhelmina "Mina" Antwi at wantwi@k-state.edu with any questions.