March 7, 2023
Kolins to serve as assistant director of agriculture and extension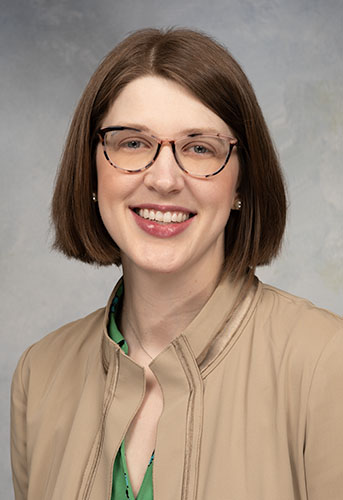 Caroline Kolins returned to K-State in January to serve as assistant director for agriculture and extension.
Kolins is responsible for facilitating collaboration between the College of Agriculture and government officials, dean's council members, advocacy groups, university administrators and external stakeholders. Kolins will also develop and manage special projects related to international visitors and USDA/USAID-funded projects. She will be leading the College of Agriculture's involvement in the 2023 Global Sorghum Conference in June in Montpellier, France.
Kolins spent the last two years at Texas Tech University in Lubbock, where she served first as assistant director and then associate director of external relations for the College of Human Sciences. Her responsibilities included building an external relations strategy to connect alumni, friends and donors in meaningful ways, increasing engagement and contributing to successful fundraising. She was able to do this by collaborating with the college's development officer and marketing and communications team, supporting college and department events, managing the Dean's Advisory Council and assisting the dean with written and oral communications.
From February 2018 to May 2020, Kolins served as program coordinator for the Feed the Future Innovation Lab for the Reduction of Post-Harvest Loss in K-State's College of Agriculture. In this role, she developed and managed monitoring and evaluation structures and processes, created communications pieces to share research findings, organized stakeholder events and identified funding opportunities to ensure the program reached intended targets and addressed challenges in a timely manner.
Kolins earned a master's degree in international affairs from Texas A&M University's Bush School of Government and Public Service and a bachelor's degree in French and political science from Texas Tech University.
"I am thrilled to join the College of Agriculture and help deliver the land-grant mission to the people of Kansas while supporting the college's international reputation of offering high-quality education and research. I believe in the mission of the College of Agriculture and want everyone to know about the innovations happening as we work on better ways to achieve sustainability, feed the world, build agribusinesses and improve lives. The Kansas spirit is one of strength, hard work and positivity — exactly what is required of the agricultural leaders of our time."