March 3, 2023
Visual computer modeling of nature growth to be discussed at Art and Math Seminar
Submitted by Natalia Rozhkovskaya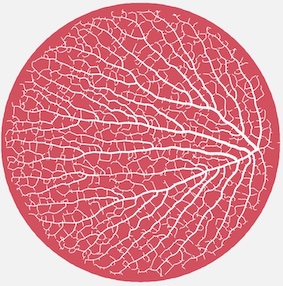 The online Art and Math Seminar will have a presentation on March 9 discussing the digital exploration of growth in nature through code and simulation. The speaker will be Jason Webb, a Minneapolis-based creative developer whose projects explore the intersections of art, technology and science through experimental computer-based work. He has collaborated with artists at the Bemis Center of Contemporary Art and KANEKO. Additionally, he has taught classes and workshops around art and technology, digital fabrication and science, technology, engineering, arts and mathematics for a wide range of age groups.
In his presentation, Webb will introduce the audience to the modeling techniques from his own professional journey.
The Art and Math Seminar is hosted by the Department of Mathematics. The complete seminar schedule and more details on the talks can be found on the seminar website. Registration is required to attend.