February 15, 2023
Award-winning 'DACAmented' screening and conversation with director
Submitted by Olivia Law-DelRosso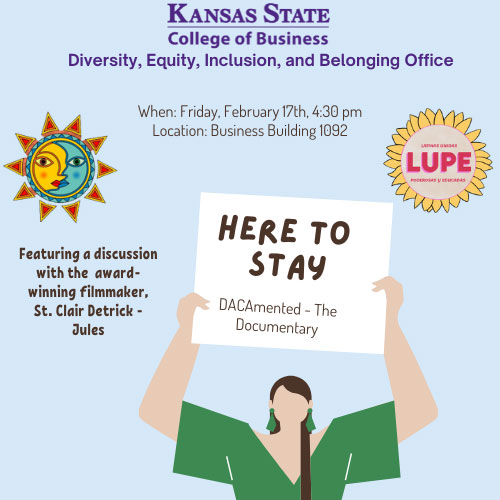 Join the College of Business Administration, Hispanic American Leadership Organization, or HALO, and Latinas Unidas Poderosas y Educadas, or LUPE, for the screening of the award-winning documentary "DACAmented" from 4:30-6 p.m. Friday, Feb. 17, in Room 1092 of the Business Building.
Director and producer St. Clair Detrick-Jules will join the event for discussion and questions.
"DACAmented" is a short documentary featuring nine fearless young DACA recipients who narrate their wrenching stories about navigating life. In so doing, they give voice to the 800,000 DACA recipients — and the 11 million undocumented immigrants — in the United States.