February 15, 2023
Sigma Xi to present Science Cafe on Feb. 20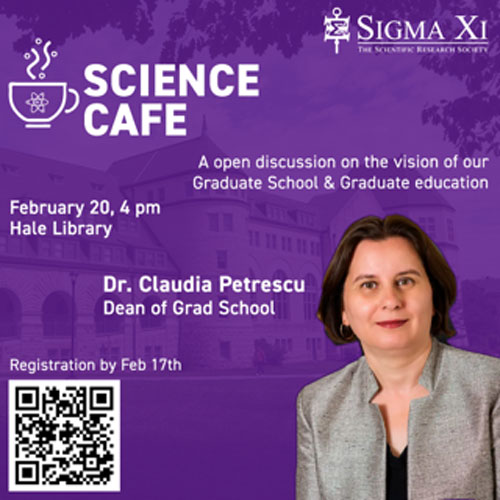 The Kansas State Chapter of Sigma Xi will host a Science Cafe with Claudia Petrescu, dean of the Graduate School, at 4 p.m. Monday, Feb. 20, in the Sunderland Foundation Innovation Lab on the second floor of Hale Library.
Petrescu will present "An open discussion on the vision for our Graduate School and graduate education."
Register by Friday, Feb. 17. See the QR code on the event flyer or visit the registration link. All are welcome to attend.
For more information, contact Martha Mather at mmather@k-state.edu.