December 13, 2022
Electrical and computer engineering department hosts semiannual Senior Design Expo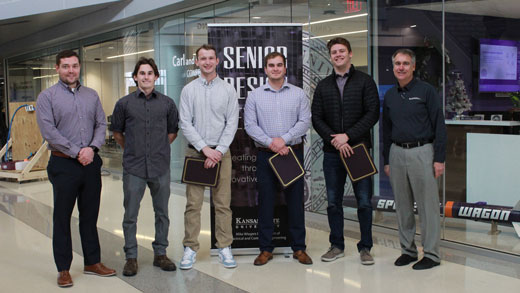 The Mike Wiegers Department of Electrical and Computer Engineering held its semiannual Senior Design Expo on Dec. 6 in the Engineering Hall atrium. Three teams presented projects to faculty, staff and fellow students.
The projects were judged on presentation and demonstration skills, overall design quality, identification of design constraints, consideration of safety and welfare needs and demonstration of teamwork.
The first-place team presented a project about two-factor authentication with RFID and face recognition. Team members included: Christian Tosterud, Jacob Schemmel, Trevor Prondzinski and Grant Dieter.
All teams were congratulated for their exceptional efforts.