December 9, 2022
Mark Haller retires from Kansas Forest Service
Submitted by Ariel Whitely-Noll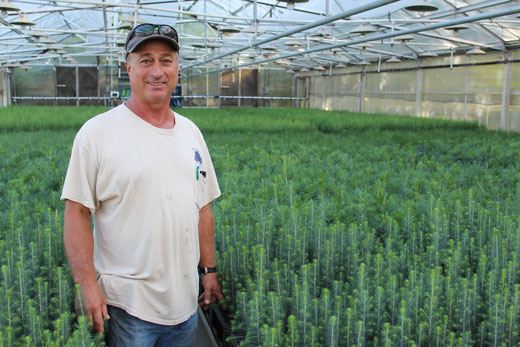 If you have looked at a windbreak, shelterbelt, riparian planting, Christmas tree farm or a managed woodland across Kansas, you likely are looking at trees that started out under the care of Mark Haller. Haller will retire after 36 years with the Kansas Forest Service on Dec. 10.
Since summer 1986, Haller has been involved with seeding, cultivating, packaging and shipping millions of Conservation Tree seedlings for the Kansas Forest Service. He has worked in every aspect of the Conservation Trees Program, including leading the program as coordinator since 2009.
Cards for Haller can be sent to the Kansas Forest Service state office, 2610 Claflin Road, Manhattan, KS 66502.