November 8, 2022
K-State celebrates International Education Week 2022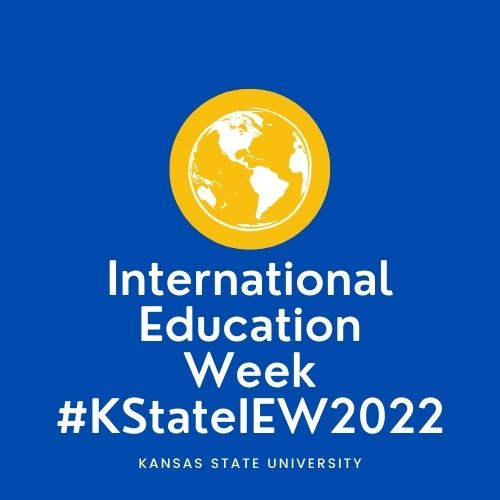 Kansas State University and the Office of International Programs are celebrating International Education Week through Nov. 18.
International Education Week is a joint initiative of the U.S. Department of State and the U.S. Department of Education to promote programs that prepare Americans for a global environment and attract future leaders from abroad to study, learn and exchange experiences. International Education Week at K-State presents opportunities to celebrate the benefits of international education and exchange worldwide.
"This week provides a great opportunity for our university community to learn, absorb and support the international initiatives that make our campus a rich and diverse global arena," said Grant Chapman, associate provost for international programs. "We hope that all will take advantage and participate.
"We also recognize individuals, K-State units and external partners that contribute greatly to the internationalization of K-State during international education week," Chapman said.
Check out the #KStateIEW2022 events.