November 9, 2022
Rice appointed to expert review panel for Fifth National Climate Assessment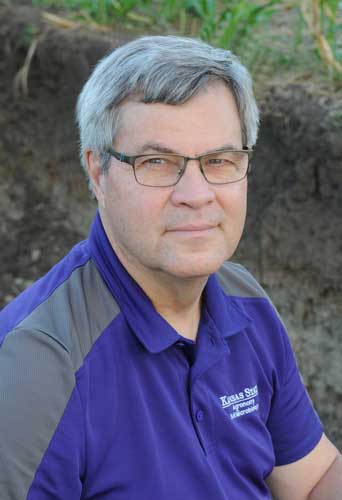 Charles "Chuck" Rice, university distinguished professor of agronomy, has been appointed to a panel of experts by the National Academies of Sciences, Engineering, and Medicine to review the Draft Fifth National Climate Assessment.
The National Climate Assessment is required to integrate, evaluate and interpret the findings of the U.S. Global Change Research Program; analyze the effects of global change on the natural environment, agriculture, energy production and use, land and water resources, transportation, human health and welfare, human social systems, and biological diversity; and analyze current trends in global change, both human-induced and natural, and project major trends for the subsequent 25 to 100 years.
To date, four NCAs have been released. The first NCA was published in 2000. The fourth NCA, NCA4, was released in 2018 and delivered in two volumes, the Climate Science Special Report and Impacts, Risks, and Adaptation in the United States. NCA5 is expected to be released in late 2023.
Rice holds the Vanier university professorship in the department of agronomy at Kansas State University. He is internationally recognized for his work on conservation agriculture to improve soil microbiology and climate resilience. Internationally, he served on the Intergovernmental Panel on Climate Change in 2007 and 2014 and was among the scientists when that work won the Nobel Peace Prize in 2007.