November 3, 2022
Rebranded Pet Food R&D Showcase, KibbleCon, a huge success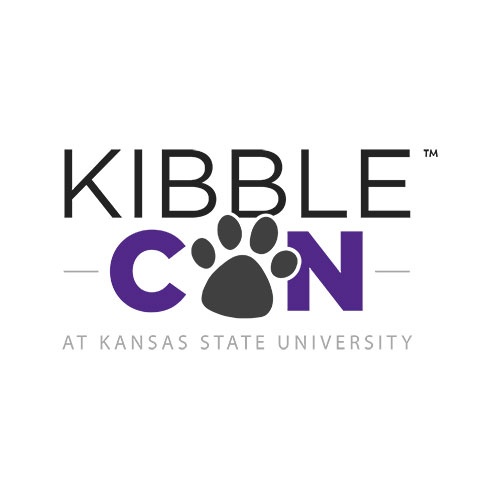 More than 140 pet food industry representatives from 18 states attended KibbleCon 2022, Oct. 19-21, at the Bluemont Hotel in Manhattan.
This year's speaker lineup was filled with top pet food visionaries and influencers who discussed everything from palatability and packaging to safety and supply chains. It featured pet food expertise at K-State from faculty and graduate students, as well as industry presentations on the latest pet food market trends by Muenster Milling Company, Extru-Tech, NielsenIQ and Hill's Pet Nutrition.
Along with the featured graduate student research presentations, attendees were asked to vote on the top presentations. Paris Johnson, graduate student in the grain science and industry department, finished in first place, winning a $500 scholarship. Second place was a tie between two grain science and industry doctoral students, Samuel Kiprotich and Logan Kilburn, each winning a $300 scholarship.
KibbleCon was created by the K-State pet food program and K-State Innovation Partners and is a place to have honest conversations on the future of the industry with pet food visionaries and industry influencers. Since 2017, K-State has hosted an annual Pet Food R&D Showcase featuring networking, cutting-edge research and interactive experiences with top pet food suppliers. As the experience progressed, the event was rebranded to KibbleCon.
Thanks again to our KibbleCon sponsors: Extru-Tech Inc., National Corn Growers Association, Balchem, The F.L. Emmert Company, Eurofins, Nutrios, Parker Freeze Dry, United Sorghum Checkoff Program, Kansas Department of Agriculture, International Ingredient Corporation, Petfood Forum — Watt Global Media and NielsenIQ.
For more information and to sign up for future event updates, please visit the KibbleCon website, or contact Stephanie Pierce, economic development and entrepreneur relations manager at K-State Innovation Partners, smpierce@k-state.edu, 785-532-3892.