November 3, 2022
Reminder: Landon Lecture by David Beasley today
Submitted by Landon Lecture Series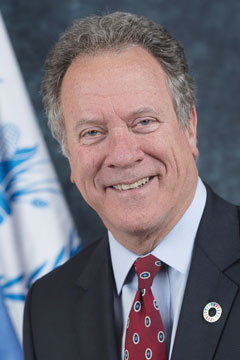 The first Landon Lecture of the school year will feature David Beasley, executive director of the United Nations' World Food Programme.
Beasley will present "Kansas' Legacy in Global Food Security" at 10:30 a.m. Thursday, Nov. 3, in Forum Hall. Doors will open at 10 a.m.
No tickets are required to attend this free lecture, and students, faculty, staff and the general public are invited.