October 11, 2022
Kansas City coming to campus Wednesday, Oct. 12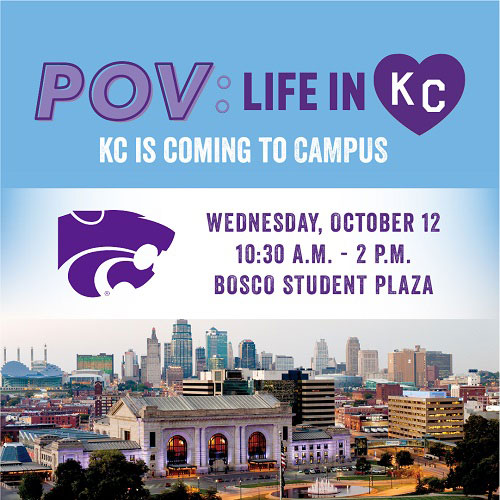 Gain a whole new perspective when KC Heartland brings a little piece of KC to K-State from 10:30 a.m. to 2 p.m. Wednesday, Oct. 12, on Bosco Student Plaza.
Whether you live in your KC Heart shirt or have never even been to Kansas City, you're invited to this immersive lifestyle pop-up. Plant a succulent or play some pickleball. Have a snack. Talk to recent grads who are thriving in KC. Stop by this free event to experience life in KC.
Get there early. The first 500 attendees will receive a stadium-approved clear fanny pack or set of two tailgate cups.