June 14, 2022
Tung receives fourth award to support sabbatical project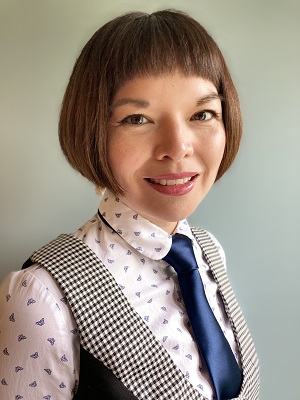 Shirley Tung, associate professor of English in the College of Arts and Sciences, has received a fourth prestigious award to support her research during her sabbatical leave in the fall.
Tung has been accepted by the Oxford Centre for Life-Writing Visiting Scholarship Scheme at Wolfson College, Oxford University and will have the title of Oxford Centre for Life-Writing visiting scholar for the 2022-2023 academic year.
The one-year residency will assist Tung as she completes her book project, "Creating Cosmopolitanisms: Eighteenth-Century Women Travel Writers and the Reimagination of Identity."
The Oxford Centre for Life-Writing is a leading international center for life-writing research that supports activities relating to all aspects of life-writing in its many forms, from biography and autobiography to letters and memoirs to bio-fiction, blogs and social media such as Tweets and Instagram stories.
As a visiting scholar, Tung will participate in cross-disciplinary programming of speaker events, workshops and conferences.
"It's wonderful to see Shirley Tung's project on 18th-century women writers garner additional accolades," said Karin Westman, department head of English. "In her role as a visiting scholar at the Oxford Centre for Life-Writing, she will be able to engage in archival research and emerging cultural conversations about identity and how we tell a life story."
This recent award follows Tung's three previously announced fellowships: the 2022 Bodleian-British Society Eighteenth-Century Studies Visiting Fellowship, a 2023 Clark Short-Term Fellowship at the UCLA William Andrews Clark Memorial Library, and a 2023 New York Public Library Short-Term research Fellowship.
More information about Tung's work is available on Tung's faculty page and an earlier K-State Today announcement.