May 13, 2022
Goins publishes part three on classic rock music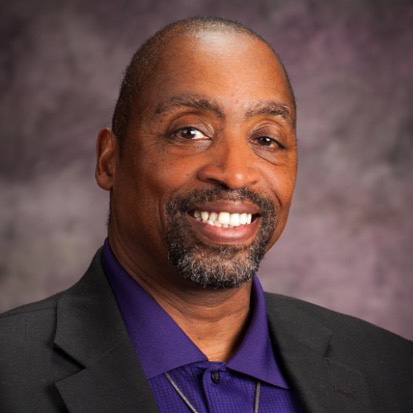 Wayne Goins, university distinguished professor of music, published "The British Are Coming!" in the April 2022 issue of PMA, The Power of Music and Audio, a premier online journal that focuses on the human experience and interaction with recorded music and audio.
In this third installment of his ten-part series, titled "Rock Chronicles," Goins investigates a series of classic rock albums that are directly connected in a manner that can essentially be viewed as "six degrees of separation."
During the course of research for these classics, Goins offers expositions on such artists as Steve Winwood, Elton John, Leon Russell, Delaney & Bonnie Bramlett, George Harrison, Duane Allman, Bobby Whitlock, Billy Preston and more. Goins reveals the common thread between these specific albums and the sequence of events that led to their individual evolution that collectively formed one of the most influential periods in the history of rock music.
Goins, who serves as a regular contributing writer to the magazine, regularly combines intense music research with in-depth details of his use of mono, stereo and high-end digital equipment for playback of his extensive music collection in 45s, LPs and CD format.
Faculty in the School of Music, Theatre, and Dance have received Grammy awards and nominations and Emmy awards; produced recordings on international and national CD labels; published books and journal articles with international and national publishing houses and professional organizations; and performed and presented research in every continent in the world, except Antarctica. The School of Music, Theatre, and Dance is a part of the College of Arts and Sciences. Visit the school's website to learn more about music, theatre and dance at K-State.