May 6, 2022
1980s Musical Theatre movement class May 8
Submitted by Jerry Jay Cranford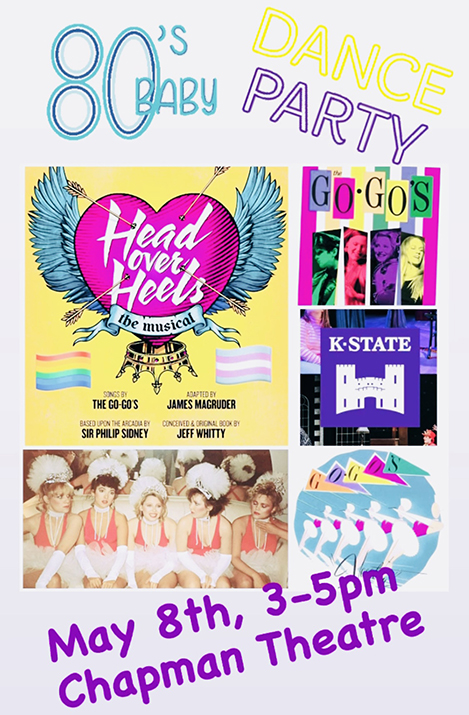 To relieve stress before finals and celebrate making it through the academic year, join Professor Jerry Jay Cranford on the Chapman Theatre stage for a 1980s-themed Musical Theatre Movement Class featuring the music of The Go-Go's. This event is for pure entertainment purposes.
No dance, performance, major, minor or enrollment requirements.
Wear your fluorescent clothes, headbands, leg warmers and big hair. Learn some steps as we look forward to next year's musical, "Head Over Heels: the Go-Go's Musical."