April 25, 2022
CEZID hosts Florian Krammer for presentation on SARS-CoV-2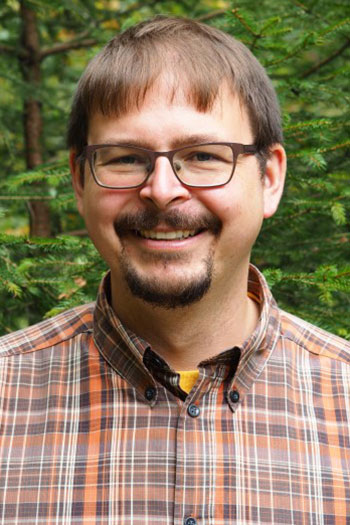 The COBRE Center on Emerging and Zoonotic Infectious Diseases, or CEZID, is hosting Florian Krammer, Ph.D., in the next presentation in the CEZID Distinguished Speaker Seminar Series at 3 p.m. Friday, April 29, in the Boehringer Ingelheim Animal Health Auditorium. The auditorium is on the first floor between Trotter Hall and Mosier Hall in the K-State veterinary medicine complex. The seminar will also be available via Zoom.
Krammer's presentation for the seminar is titled "Antibody responses to SARS-CoV-2 infection and vaccination."
Krammer graduated from the University of Natural Resources and Life Sciences, Vienna, Austria, in 2010. He received his postdoctoral training in the laboratory of Peter Palese at the Icahn School of Medicine at Mount Sinai, New York, working on hemagglutinin stalk-based immunity and universal influenza virus vaccines.
Krammer's work focuses on understanding the mechanisms of interactions between antibodies and viral surface glycoproteins and on translating this work into novel, broadly protective vaccines and therapeutics.
Since 2019, Krammer has served as principal investigator of the Sinai-Emory Multi-Institutional Collaborative Influenza Vaccine Innovation Center, which develops improved seasonal and universal influenza virus vaccines that induce long-lasting protection against drifted seasonal, zoonotic and future pandemic influenza viruses.
The CEZID seminar series is organized within the diagnostic medicine and pathobiology department in the College of Veterinary Medicine and is hosted by Juergen Richt and Phil Hardwidge.
Join by Zoom: https://ksu.zoom.us/j/99171058788.