April 25, 2022
Kansas Entrepreneurship Challenge to award $75,000 to student entrepreneurs from around state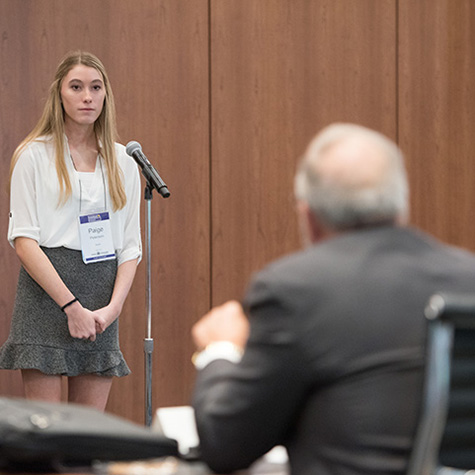 The Center for the Advancement of Entrepreneurship in the College of Business will host the Kansas Entrepreneurship Challenge on April 28. This is a statewide student entrepreneurship competition featuring high school and collegiate teams from across Kansas.
The contest is sponsored by the Kansas Masonic Foundation on behalf of all Kansas Masons, with the support of Network Kansas. To be awarded to student entrepreneurs will be $75,000 in prize money.
This year's competition features 63 Kansas high school teams and 10 community college teams representing communities around the state.
The competition will get underway at 9 a.m. in the K-State Student Union. In addition to the competition, the Entrepreneurship Trade Show, which is open to the public, will be from 10:45 a.m. to 2:15 p.m. in the Union Ballroom. At 3 p.m., a keynote speech from Denzel Goolsby '19, '20, a former football player and team captain for the K-State Wildcats and a Manhattan entrepreneur. An awards ceremony will follow the keynote speech at 3:30 p.m.
For questions about the event, please contact Tara Gieber at taragieber@k-state.edu.