March 2, 2022
Little Free Library now available at Hale Library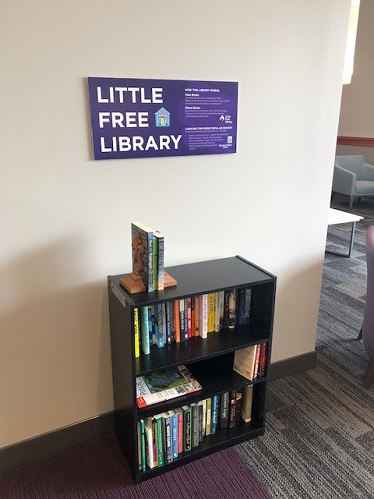 K-State students and community members can now take advantage of a new Little Free Library on campus. The Little Free Library is on the second floor of Hale Library, near the soft seating area above the sunflower entrance.
The Little Free Library is a public space with access to free books and strengthening literacy skills. Anybody who visits the Little Free Library can browse the shelf and take whatever books interest them. We also invite community members to donate books to the shelf if they have books that somebody else might enjoy.
To read more about the Little Free Library initiative or find other library locations throughout Manhattan, please visit the Little Free Library website. If you have any questions about this Little Free Library location, please contact Cailin Riley at cailinr@k-state.edu.