May 24, 2011
Jeffrey Hornsby awarded prestigious fellowship in United Kingdom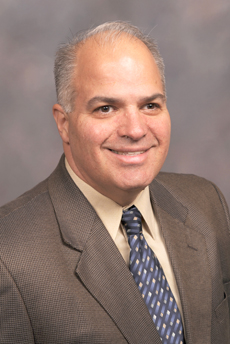 Spending part of the summer in Europe is always a welcome opportunity, but for Jeffrey Hornsby, professor of management and director of the Center for the Advancement of Entrepreneurship, it is also a great accomplishment. Hornsby is currently in the United Kingdom for two weeks starting a prestigious two-year fellowship.
Hornsby has been awarded a visiting fellowship in the Faculty of Humanities and Social Sciences at Newcastle University, in northeast England.
Hornsby was nominated for this fellowship by James Hayton, David Goldman professor of innovation and enterprise at Newcastle University. During his fellowship at Newcastle University, Hornsby will be doing research, giving lectures and leading seminars.
"I am very excited to have the opportunity to work with colleagues at Newcastle University. The Centre for Knowledge, Innovation, Technology and Enterprise has a great reputation in entrepreneurship scholarship and outreach. I am looking forward to working with them and learning new ways to improve our programs and strengthen our relationship."
A well-known scholar in the area of entrepreneurship, Hornsby was recognized earlier this year by the United States Association for Small Business and Entrepreneurship as a Justin G. Longnecker Fellow.
The Center for the Advancement of Entrepreneurship was established in 2008; Hornsby has been the director since its inception. The center, which is focusing on two academic programs, a major and a minor, also leads a campuswide entrepreneurship competition, a speaker series and student business incubator. The center received the 2011 Emerging Program Award from the United States Association for Small Business and Entrepreneurship.
"This fellowship highlights the strength of our entrepreneurship program, and specially the stature of its director, Jeff Hornsby," said Yar M. Ebadi, dean of the College of Business Administration. "I am pleased that he has been recognized again for his accomplishments and that he will have the opportunity to visit with colleagues about his experience upon his return."
Hornsby, who is the Jack Vanier chair of innovation and entrepreneurship, will visit Newcastle University in four occasions during the next two years.