October 26, 2021
Mathematics department to host teaching math through art presentation in online seminar
Submitted by Natalia Rozhkovskaya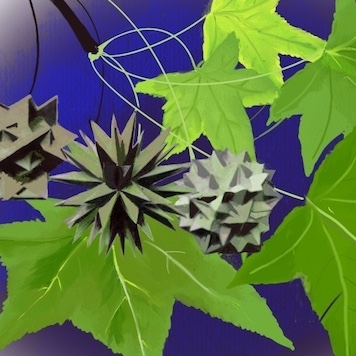 Zdeňka Guadarrama, professor of mathematics and chair of the department of mathematics, analytics and technology at Rockhurst University, Missouri, will present at the online Art and Math Seminar from noon to 1 p.m. Thursday, Nov. 4, via Zoom. Registration is required to participate in this seminar.
Guadarrama will share her many years of experience of using art as the medium to engage students in doing mathematics. Examples will include in-class activities, incorporation of art in the undergraduate mathematics curriculum, projects of broad community engagement.
She has written and published an inquiry-based mathematics curriculum, given talks across the country about mathematics and mathematics education, designed workshops for teachers, and created a range of programs to introduce the community to meaningful, beautiful and enjoyable mathematics. She is a co-founder and director of Mathapalooza, a nationally funded and recognized mathematics outreach program for students and teachers. She is also a co-founder of Math Through Play, a social enterprise focused on bringing mathematical play into communities.
The online Art and Math Seminar, organized by the department of mathematics, is dedicated to visual creativity inspired by mathematical sciences.
The complete seminar schedule and registration form are available on the website.