September 27, 2021
K-State economic development leaders present at UEDA Summit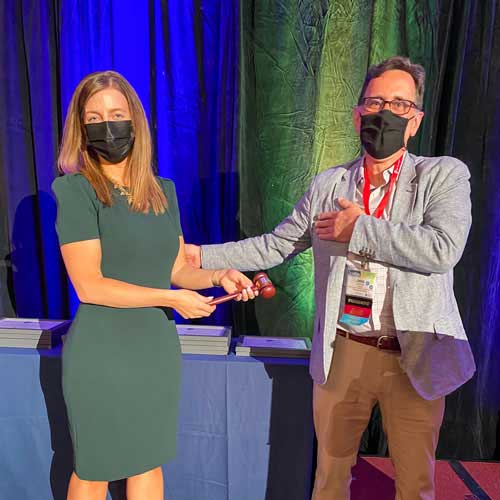 Members of Kansas State University Innovation Partners presented at the 2021 University Economic Development Association, or UEDA, Summit Sept. 19-21 in Savannah, Georgia. Experts from across the country gathered to share ideas and examine cutting-edge practices in university economic development.
The theme of this year's summit was "Transformation: Forward Thinking in a Changing World." The three-day event included sessions led by national experts working in higher education, the private sector, economic development organizations, government agencies and research centers.
Rebecca Robinson, chief corporate engagement and economic development officer, collaborated with other Kansas leaders to guide a session focused on how university-state partnerships can garner increased economic and employment growth. Stephanie Pierce, economic development and entrepreneur relations manager, shared insights on the role of universities in supporting innovation and entrepreneurship in regional economic development ecosystems.
Additionally, Robinson was elected president of the association during the summit.
"Rebecca is a widely recognized national talent in university-related economic development, so it is altogether fitting that she assumes this prestigious role," said Kent Glasscock, president and CEO of K-State Innovation Partners.