Bachelor's program in finance earns CFA affiliation and new scholarship opportunity for students
Monday, Sept. 27, 2021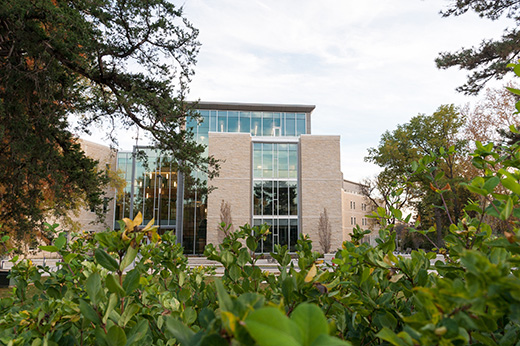 As a member of the CFA Institute University Affiliation Program, K-State bachelor's students in finance have a new scholarship opportunity.



MANHATTAN — Kansas State University is now part of the CFA Institute University Affiliation Program. This designation indicates K-State's bachelor's program in finance emphasizes the high ethics and standards set by the institute and is well-suited to prepare students to sit for the chartered financial analyst exam.

"The CFA Institute recognizing Kansas State University and its finance department's curriculum as keeping with these high standards is a great compliment and an incredible honor," said Hardy Johnson, associate professor of finance and interim head of the department. "CFA affiliation means that our students who choose to pursue a degree in this program will acquire the tools necessary to not only compete for these highly sought-after jobs but obtain and excel at them."

The K-State Bachelor of Science in finance provides a high-quality educational experience for students and allows them to pursue careers in a wide selection of industries, including financial management, controllership, financial services, consulting, asset management and more, said Sabuhi Sardarli, associate professor of finance and director of the Gates Capital Management Center for Financial Analysis in the College of Business. The center played a central role in the CFA affiliation process.

Through participation in the CFA affiliation program, K-State finance students are eligible to apply for CFA Program Student Scholarships each year. These scholarships, limited in number, are for finance students interested in earning the chartered financial analyst certification, which has become the most respected and recognized investment credential in the world.

The Gates Capital Management Center for Financial Analysis is now accepting applications for its Finance Scholars Program. This selective program prepares students for careers in high-end investment management, consulting, investment banking and the buy-side of financial markets. To learn more about the application process, visit cba.k-state.edu/financescholarapp.

"As a CFA affiliated institution, the K-State finance department has achieved a major recognition that shows the high quality of our program," said Kevin Gwinner, Edgerley family dean of the College of Business. "CFA affiliation confirms that our finance students have the foundational knowledge to develop into top financial professionals. I commend Dr. Sardarli, Dr. Johnson and our outstanding finance faculty for pursuing and earning this designation of excellence for our finance programs."

The CFA Institute is the global association of investment professionals that sets the standard for professional excellence and credentials.