September 2, 2021
Post-Harvest Loss Innovation Lab welcomes seasoned program coordinator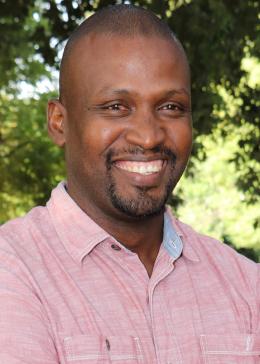 K-State's Feed the Future Innovation Lab for the Reduction of Post-Harvest Loss welcomes a new program coordinator, Mamadou Thiam.
Originally from Guinea and a graduate of the University of New Hampshire in business administration, he is an international development professional with more than 12 years of experience. Thiam has played leading in-country roles in U.S. Agency for International Development-funded projects, affording him proficiency in project management and navigating associated complexities to achieve strategic development goals.
In his last international assignment, Thiam served as the Guinea chief of party for the University of California, Davis' Feed the Future Innovation Lab for Horticulture. He played a leading role in establishing and managing the Horticulture Training and Services Center in Guinea. Under his leadership, the center introduced low-cost technologies to support production and postharvest management of fruits and vegetables in collaboration with the Guinea Agricultural Research Institute in Kindia. The project was successful at introducing and scaling the Horticulture Innovation Lab chimney dryer, the Drycard, the CoolBot and agriculture production practices to improve fresh food availability during the off-seasons and marketed in faraway regions of the country.
Thiam has also served as assistant country director for Winrock International's Farmer-to-Farmer program in Guinea, and program manager of Cultivating New Frontiers in Agriculture's USAID-funded Apprenticeship in Extension, Entrepreneurism and Rural Innovation program.
Thiam is very enthusiastic about the Post-Harvest Loss Innovation Lab project as it aligns with his vision to make lasting impact on smallholder farmers in developing countries while working as part of a small team. He will support ongoing lab efforts to reduce postharvest losses with inclusive benefits in Bangladesh, Ghana, Ethiopia and Malawi.
For more information on the program, please visit k-state.edu/phl.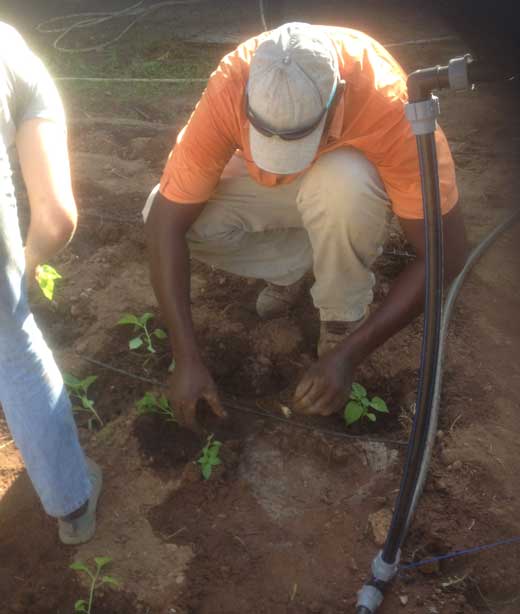 Mamadou Thiam demonstrating drip irrigation to smallholder farmers in Guinea.