K-State one of the top schools on Princeton Review's latest lists
Thursday, Sept. 2, 2021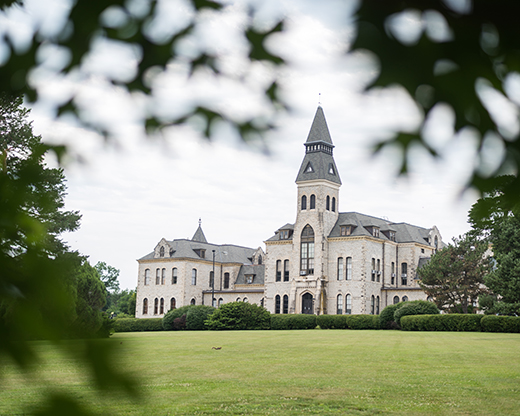 The newest edition of the Princeton Review's "The Best 387 Colleges" lists Kansas State University as one of the best universities in the nation. | Download this photo.
MANHATTAN — When it comes to great schools for undergraduates, the Princeton Review puts Kansas State University among the Top 10 in the nation, the best in Kansas and the best in the Big 12 Conference.

The education services company profiles and recommends K-State in the 2022 edition of its annual college guide, "The Best 387 Colleges." K-State makes the list in 10 of the guide's 26 categories, including happiest students, most loved colleges, great quality of life, great career services, great residence halls and great health services. The guide also recommends the university for great town-gown relations, being among the best-run schools and being one of the best universities in the Midwest. K-State also made the lists for great athletic facilities and great intramural sports.

K-State's 10 appearances in the guide are only topped by four other schools that made 11 of the guide's lists. Two other schools also had 10 list mentions.

"The Princeton Review lists confirm that Kansas State University is a place where students can thrive and succeed," said Thomas Lane, vice president for student life and dean of students. "Students can rely on our comprehensive network of support, including first-rate residence halls and dining centers, top-notch health and recreational facilities, and the academic support, such as dedicated advisors, tutoring and first-year success programs, that will help them finish their degrees and find successful careers."

The Princeton Review is not the only publication finding K-State as one of the best. The latest SmartAsset study finds K-State graduates command the highest average starting salaries in the state, and Niche.com just ranked K-State as the top university in Kansas.

In its newest guide, the Princeton Review does not rank the colleges in the book from 1 to 387. Instead, the company curated "Great Lists" of colleges in 26 categories. The lists name the colleges that have had a distinctive history of appearances on the ranking lists in past editions of the book over the years.