May 24, 2021
Veterinary college to host Yoshihiro Kawaoka for seminar on SARS-CoV-2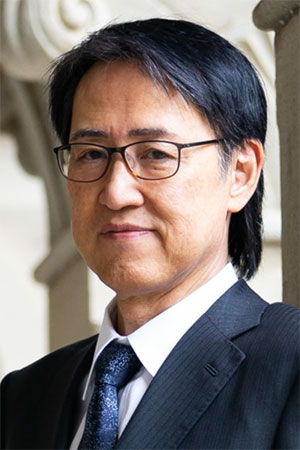 The COBRE Center on Emerging and Zoonotic Infectious Diseases, or CEZID, is hosting Yoshihiro Kawaoka, Ph.D., in the CEZID Distinguished Speaker Seminar Series at 3 p.m. Friday, May 28, via Zoom.
Kawaoka's presentation for the seminar is "SARS-CoV-2: What we have learned so far."
Kawaoka is a virology professor in the pathobiological sciences department at the University of Wisconsin. He established the technique of reverse genetics, which allows the generation of designer influenza viruses.
This technology was used to develop the flu vaccine FluMist and candidate bird flu vaccines. Kawaoka discovered what makes bird flu viruses so deadly and how they jump from birds to humans. In February 2020, Kawaoka began research on SARS-CoV-2 to understand how the virus causes severe disease and to develop vaccines.
Kawaoka was educated in Japan, receiving his Doctor of Veterinary Medicine in 1978 and doctorate in 1983 from Hokkaido University. In addition to his influenza research, Kawaoka also studies Ebola virus. His group worked in Sierra Leone during the 2014–2016 Ebola outbreak and continues to work with Ebola survivors. He is currently developing an Ebola vaccine, which entered clinical trials in 2019.
In recognition of his achievements, he was awarded the Robert Koch Award in 2006; he received the Medal of Honor (Purple Ribbon) in 2011 and the Japan Academy Award in 2016 from the Emperor of Japan for his influenza research. In 2013, he was elected as an international member of the United States National Academy of Sciences. In 2015, he received the UNESCO Carlos J. Finlay Prize for Microbiology.
The CEZID seminar series is organized within the diagnostic medicine and pathobiology department in the College of Veterinary Medicine and is hosted by Juergen Richt and Phil Hardwidge.