April 2, 2021
Industrial engineering student earns top award at Institute of Industrial and Systems Engineers regional conference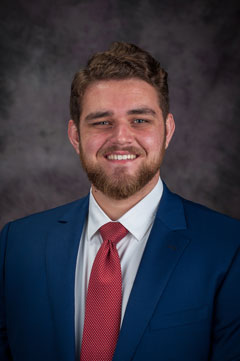 Ethan Copple, senior in industrial and manufacturing systems engineering, was awarded first place in the Institute of Industrial and Systems Engineers South Central Regional Conference paper competition hosted by Oklahoma State University March 27. He received this award based on both his technical paper and presentation.
Copple's conference paper, "Rural Healthcare Access in Joyabaj, Guatemala: A Methodological Inquiry to the Value of Mixed Operations Research and Anthropological Studies," was inspired by his 2018 travel to Joyabaj, Guatemala, through the Chapman Scholars Program where he studied health care access from both a technical, systems engineering and human anthropological point of view. His paper primarily focused on the operations research component where he examined optimal staffing distribution based on population.
This award qualifies Copple to represent the IISE South Central Region and compete for national honors at the IISE 2021 Annual Conference and Expo May 22-25.