February 28, 2013
Reminder: Lecture, 'Rights Gone Wrong: What is the Meaning of Equal Justice for All?' today
Submitted by Communications and Marketing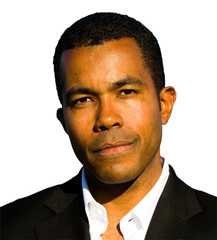 An expert on civil rights and antidiscrimination law will be the spring 2013 speaker for the Dorothy L. Thompson Civil Rights Lecture Series at Kansas State University.
Richard Thompson Ford, professor of law at Stanford Law School, will present "Rights Gone Wrong: What is the Meaning of Equal Justice for All?" at 7 p.m. today in the K-State Alumni Center Banquet Room. Following the lecture, Ford will sign copies of his book, "Rights Gone Wrong," a New York Times Book Review's Notable Book. It will be available for purchase at the lecture.
See the full news release for more information.