February 25, 2021
Scholar Gabrielle Owen presents on her work Friday, Feb. 26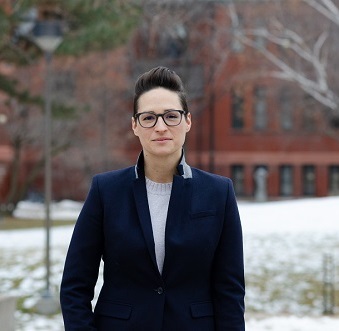 On Friday, Feb. 26, scholar Gabrielle Owen will present on her work at 4 p.m. via Zoom. Registration is free but required at tinyurl.com/brieowenkstate.
The talk, titled "From Developmentalism to Queer Time: Rethinking the History of Adolescence," is part of the English department's 30th annual Cultural Studies Symposium.
Owen's lecture develops from her recent book "A Queer History of Adolescence: Developmental Pasts, Relational Futures" (University of Georgia Press, 2020). The study develops a critical, historical and theoretical framework for social conceptions of adolescence, bringing together questions of queer theory and categories of age.
Owen has also published on "The Hate U Give," "I Am Jazz," queer theory and trans identity.
Owen serves as an assistant professor in English at the University of Nebraska, Lincoln where she teaches courses and conducts research on children's and young adult literature, LGBTQ literature and film, and queer theory.
For more information about Owen's work, visit her website. For more information about the Cultural Studies Program in the Department of English, visit the graduate program's website.
Owen's talk is sponsored by the Department of English in the College of Arts and Sciences.