November 17, 2020
Espinoza named College of Education's Outstanding Graduate Student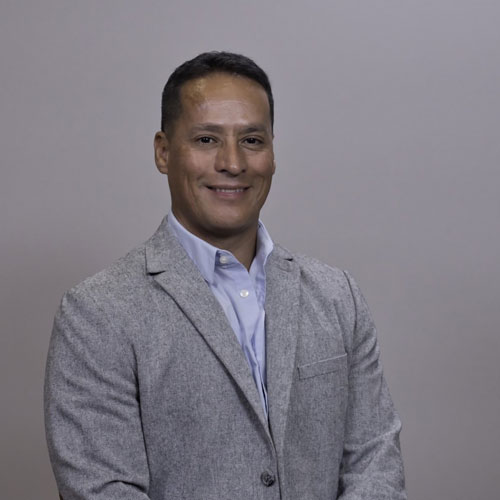 Pedro Espinoza, College of Education teaching assistant professor of curriculum and instruction and diversity point person, is the recipient of the College of Education's Outstanding Graduate Student Award.
Todd Goodson, professor and chair of the department of curriculum and instruction, nominated Espinoza because of his impressive resume, contributions to the college and formidable research agenda.
"Pedro is a rare individual, and I am honored to serve as the co-major professor for his dissertation research and as his department chair," Goodson said. "He is poised to deliver many years of powerful impact on our college and on our profession at large. I cannot imagine a more worthy candidate for this honor and recognition, both of what he has accomplished and what is to come."
Espinoza is grateful for those who have believed in him.
"Throughout my life I have been fortunate to have positive role models to guide me and encourage me," Espinoza said. "With the moral support of my family, academic support from my high school wrestling coach, and the guidance of the leadership from the College of Education at Kansas State University, I have been able to accomplish what many only consider a dream: I have obtained my doctorate degree."
The road to his doctorate degree began with a bachelor's he earned from the college in May 2002 as a participant in the BESITOS program, which stands for bilingual/bicultural education students interacting to obtain success. The program was the source of his research.
Goodson said Espinoza's dissertation, "Latinx Teacher Advocates Engaged in Social Justice Agendas: A LatCrit Perspective," provides an invaluable glimpse into the impact of completers of an innovative licensure program developed to bring culturally and linguistically diverse teachers to our nation's classrooms.
"Pedro's study provides a space for these teachers' voices, their successes and their challenges, as they attempt to serve as advocates of a social justice agenda within public school systems inherently resistant to change," Goodson said. "I have no doubt Pedro's study will be one of those rare dissertations that gain widespread professional recognition, and I look forward to the process of dissemination of his research, as this study is ripe with powerful implications for practitioners, scholars, researchers and policy makers."
In his diversity role, Espinoza led a book study program last summer for faculty across the college following the events that sparked local and national protests. He guided the group through what Goodson called an "unflinching exploration of ourselves and who we might become."