October 20, 2020
History professor Nadia Oweidat wins research grant
Submitted by Michael A. Krysko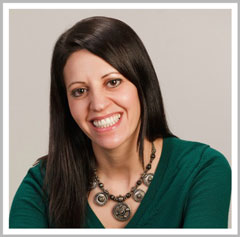 Nadia Oweidat, assistant professor and expert in the history of Islam, was awarded a Discourse Initiative Research Grant for the amount of $15,000 from the Institute for Humane Studies. The grant will support her efforts to complete her first book, "Reform and Its Perils in Contemporary Islam: The Case of Nasr Hamid Abu Zayd."
In addition to that financial support, Oweidat will also participate in an institute-sponsored summer manuscript workshop intended to further facilitate the completion of her book. Through the lens of Abu Zayd, an Egyptian reformist scholar and intellectual, Oweidat uses this study to explore both the opportunities and roadblocks to liberalizing Islamic thought. The project fits well with the priorities of the Discourse Initiative, which aims at drawing scholarly attention to the broad intellectual tradition of liberalism.
"Critical analysis of the logic of liberal Islamic thought is sorely missing in current scholarly literature," Oweidat observes.
At the same time, she also recognizes her effort to fill this gap is potentially controversial.
"I've encountered resistance in many Muslim academic communities to having frank discussions on classical liberal Ideas because of their Western origins outside of the Muslim world," Oweidat said.
She hopes the publication of her book can help facilitate further discussion and debate over the relevance of the ideas of classical liberalism to contemporary Islam.