October 1, 2020
Today: Civic engagement workshop for student organizations
Submitted by Center for Student Involvement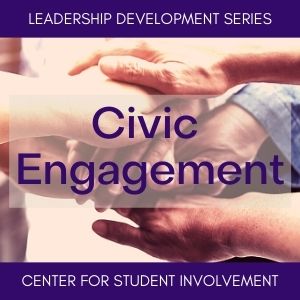 What is civic engagement and what does it have to do with your student organization?
Join the Center for Student Involvement, along with guest speakers from HandsOn K-State and Alternative Breaks in the Staley School of Leadership Studies and from Wildcats Vote as we take a look at what it means to be an actively engaged citizen, and what that looks like in your organization.
The workshop will take place from 4-4:45 p.m. today, Thursday, Oct. 1. Join us on Zoom at https://ksu.zoom.us/j/97570650559.